Designed to illumine your spiritual journey,
this book provides access to a new way of listening—to Source, to self and to others. By expanding your awareness of listening and broadening your concept of listening you will
learn to:
Enhance your capacity to listen to people with different belief systems.
Heighten your awareness and sensitivity to opportunities for deep listening.
Communicate with courage and compassion.
Speak clearly from the heart.
Today's pace of life leaves little room for reflection and listening. This engaging book of inspired reflections and extraordinary illustrations guides you to take time for yourself and listen from the essence of your being.
KAY LINDAHL is founder of The Listening Center where she develops her work on the sacred nature of listening. She also founded The Alliance for Spiritual Community a grass-roots interfaith organization whose main work is practicing the
art of dialogue. She is an ordained interfaith minister committed to peace among religions.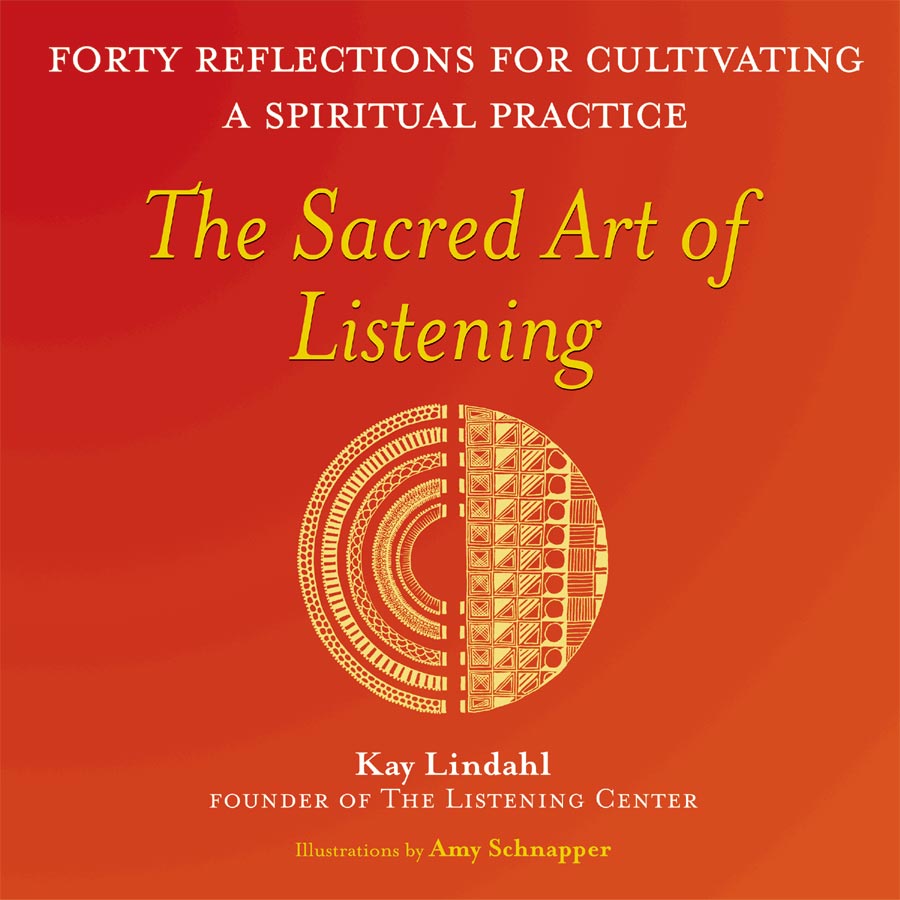 The Sacred Art of Listening